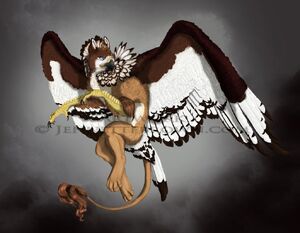 Welcome to the Werecreature Wiki
Edit
Search Werecreatures like werewolves!
Describe your topic
Edit
A were creature is any type of extinct or living animal that is part human or human that is part animal. A were creature can be anything from a werewolf, werecat, werefox, wereleopard, werehorse, weredeer etc.
There is the possibility that some were creatures can be from the mythical category but who knows perhaps dragons did exist and so did unicorns too. There is a possibility that some were creatures can be hybrids. Mostly though you may find more were canine hybrids then you would a werewolf cross with a were cat. I have heard of some one saying they were a werewolf cross leopard. Whilst this is possible, the one thing i am wondering myself is how in one context do they cope, because personally as a wolf myself i have chased a black panther and seemed to find enjoyment in doing so. Never the less as long as the human is added to the mix it is possible to have hybrids. A hybrid normally would occur from being bred from different species of were parents. Unless there is another way i dont yet know about. It is to my knowledge the only way you can create a hybrid is threw breeding unless a hybrid bit a human. Then the human would be infected and have both species in them. But because weres of any sort are quite rare as it is, you may find that hybrids are more common as mate selections become limited. And in saying that it is not uncommon for weres to choose human mates. Though if they meet another were that was compatible it may be hard to deter a attraction. Technically though i doubt the day you would see a werewolf hitch up with a weredeer, im not sure the attraction would be there. Logically speaking it im not sure it would ever work out, the wolf eats deer. And at most the were deer might fear the wolf to. It is also questionable what happens if you are a hybrid i wonder myself if they have more then one species to morph into. It is possible also that shapeshifters find mates selectively, if they are combined with more then 2 animals they would not be as picky but how do they not view there possible mate as food if they were able to shift into more than one animal say carnivore and herbivore?. Thats a really good question i cannot yet answer. We can only assume the attraction would be there, and that there is a explanation out there somewhere. Its likely the human side that would create a attraction to another were. That or a shapeshifter may be a whole different category.
Latest activity
Edit
Community content is available under
CC-BY-SA
unless otherwise noted.